 This site provides access to materials related to adults engaging in fetishist activities of a consensual nature.
Domination and fetish behaviour is NOT prostitution.
Access is made available only to those who accept the terms of the following agreement. By entering the site, you certify all of the following:
I understand that the material on this site may be explicit. I do not find images or discussions related to adults engaged in consensual fetishist activities, or any other related material to be offensive or objectionable. I am 21 years or older. I reside outside Thailand and have the legal right to possess and view adult material in my community. I understand the standards and laws of the community, site and computer to which I am transporting this material, and am solely responsible for my actions.
SPECIAL EVENTS, PARTIES & PROMOTIONS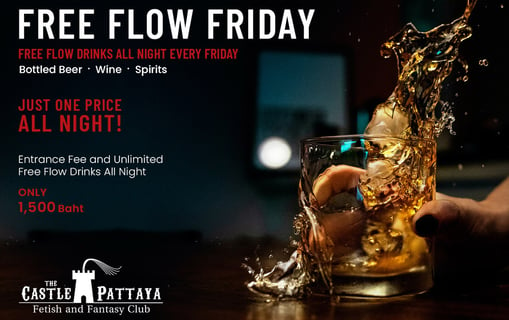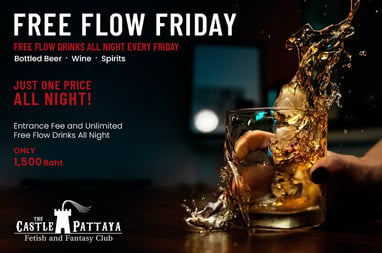 Every Friday is Free Flow Friday at The Castle Pattaya.
Your glass will never be empty as our unlimited drinks promotion ensures it is the best way to satisfy your Friday Night Thirst.
Choose from a wide selection of Beers, Wine & Spirits, including:
Asahi, San Miguel Light, Heineken, Johnnie Walker Whisky, Jack Daniels, Bacardi, Absolut Vodka, Bombay Sapphire and more.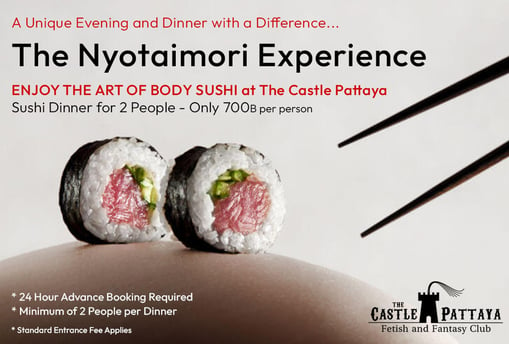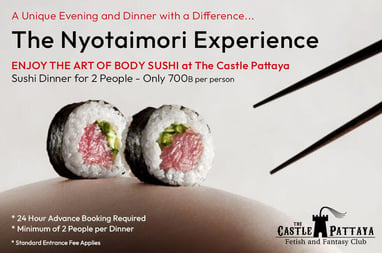 Why not try dinner with a difference at The Castle?
Our Nyotaimori Experience gives you the chance to enjoy the Japanese tradition of serving sushi from the body of a lady.
For only 700 Baht per person we provide both a selection of premium quality sushi and the lady.
As this is really popular with groups, all we ask is for a minimum of 2 people per experience and that you order 24 hours in advance so that we can order and prepare the food.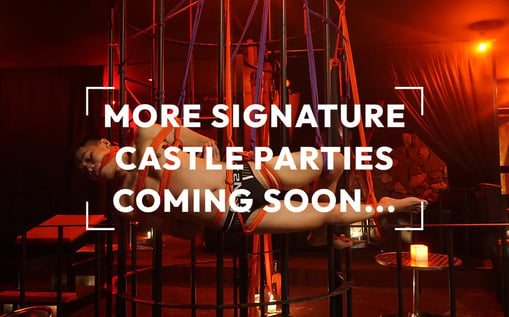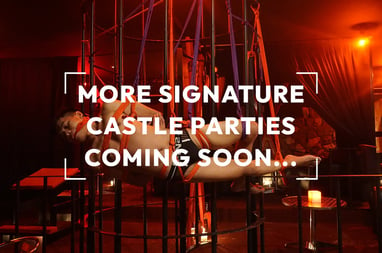 We hold regular parties and events at The Castle
From things like our shibari training evenings (of which you can see a picture here) to couples nights, foot fetish events, new year & special event parties and much more, you can be assured of a fantastic evening.
Details of our next event will be posted here very soon!
By subscribing to our mailing list you will be the first to know about special promotions, events, parties and more at both The Castle Pattaya and our sister club, Demonia Bangkok.
PRIVACY POLICY. We recognise that any information provided to us is sensitive and is treated as such. We will never sell or rent your information to a third party for any purpose whatsoever. From time to time we may use your information for our marketing purposes, and you can opt out at any time by contacting us at castlepattaya@gmail.com. All information will be secured using industry standard protocols and technology.